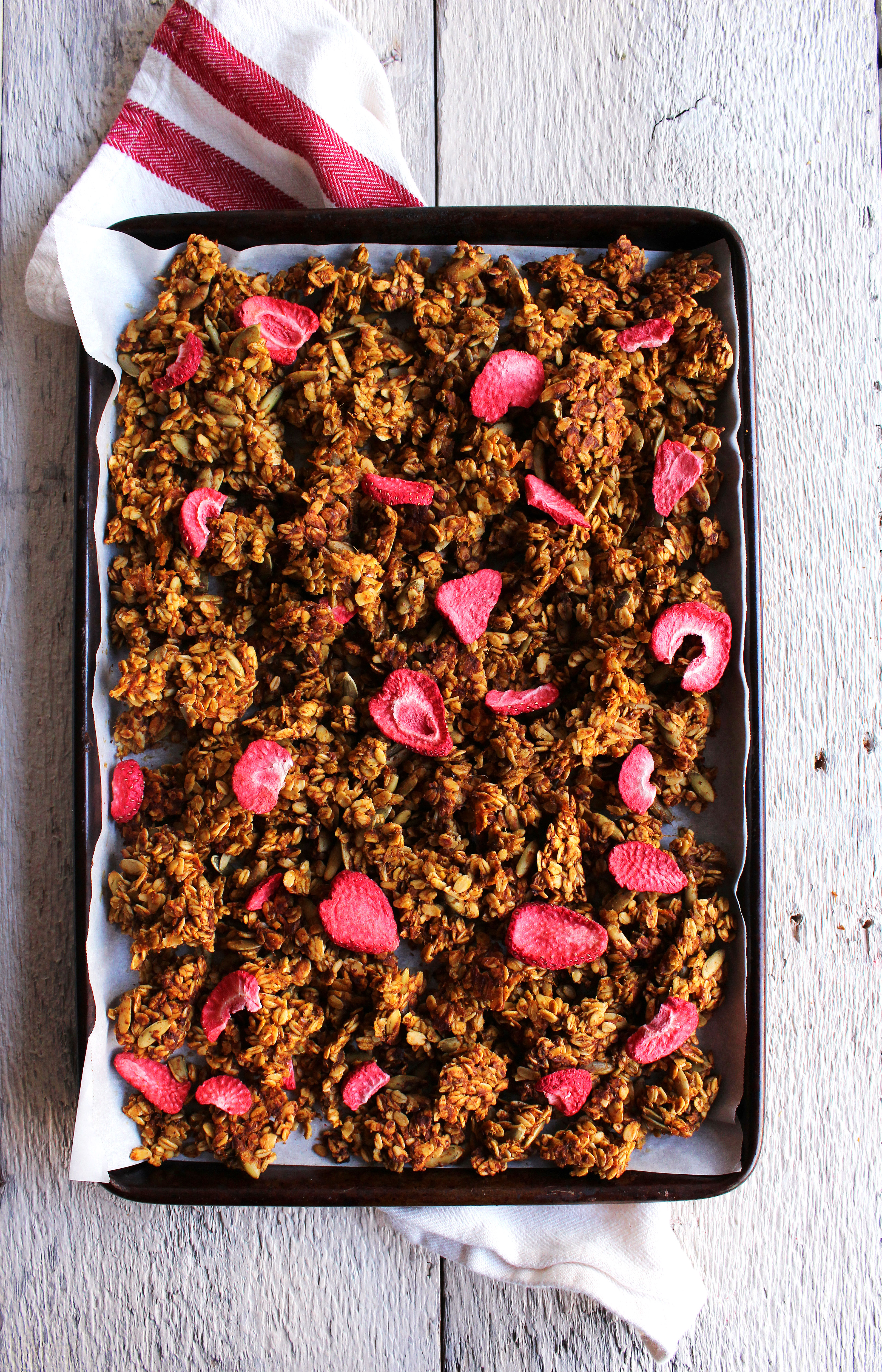 Hello! Hi! How are you lovelies!? It's been quite a long time since you've heard from me and I've missed you so much! What's new, what's happening? I can't believe Spring is here! I can't believe 2016 is here!
Also, it's my brothers *BIRFDAY* today (fact: saying Birfday instead of Birthday makes things at least 10x more fun/goofy/silly. something everyone needs more of, especially on their Birfday)! HUGE Birfday shout out to my big goon of a brother! He's one of the best people I know and I wish I could be there to celebrate with him! If you know my brother, please be sure to wish him Happy Birfday!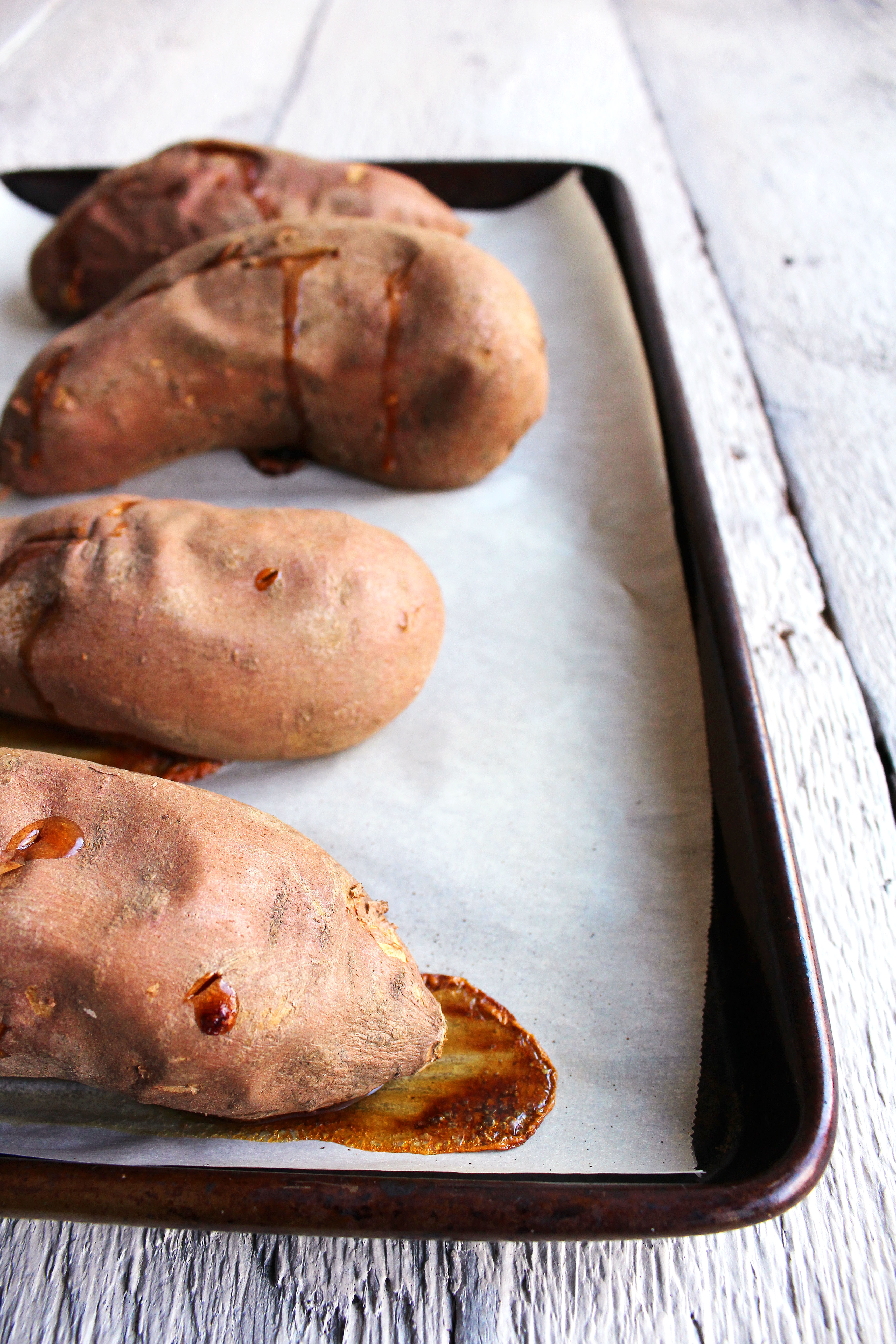 Ok, now let me share where I've been (i'll give you the short version): my health started to rapidly decline the better part of 2015 and I needed some time away from, well, everything to be honest. I took a break from the blog, my job, and many other things in my life so that I could figure out how to piece myself back together.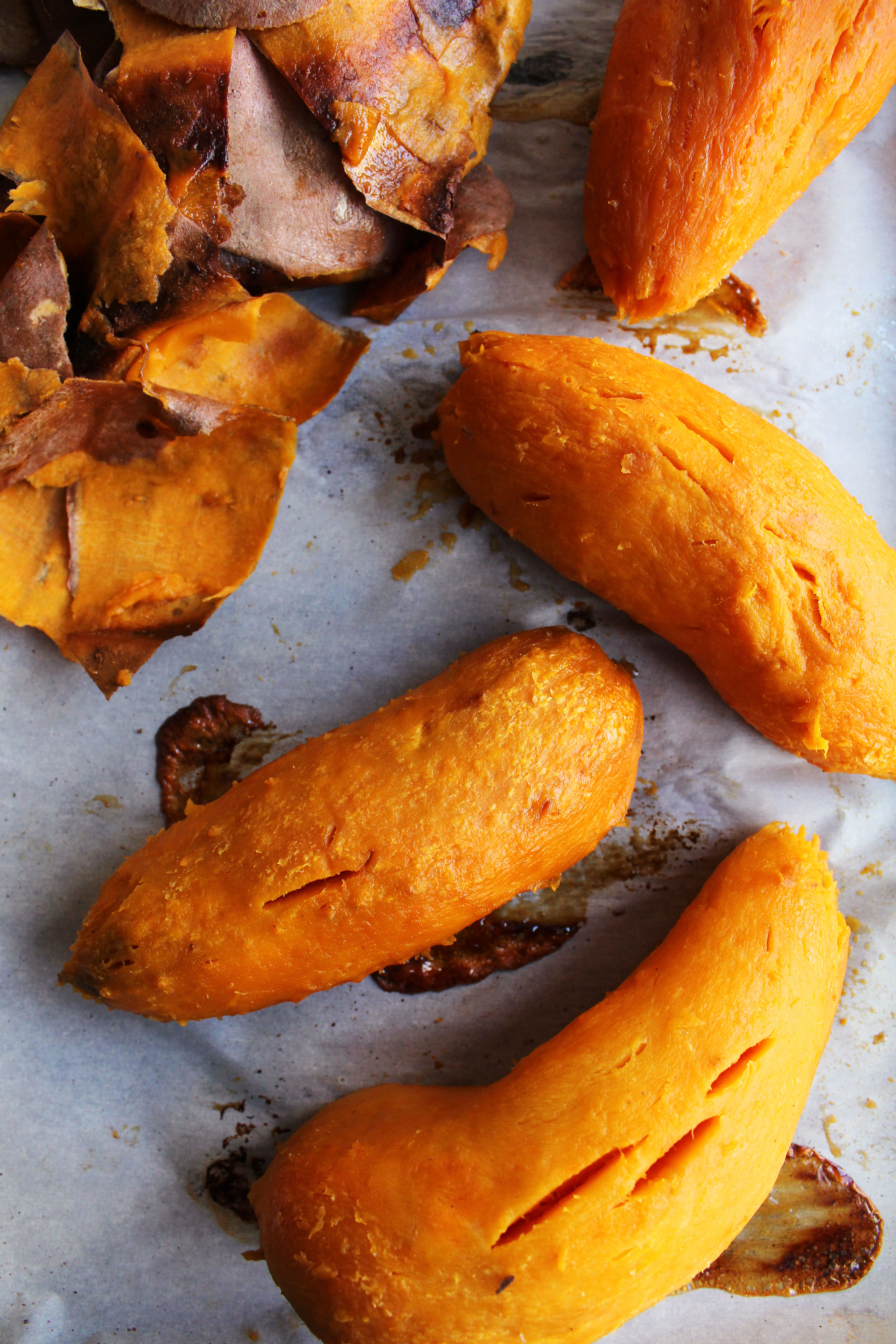 I made some serious diet + lifestyle changes in the past couple of months that I would NEVER have considered doing before I got sick. Things like…meditation, mindfulness, and daily green juicing. And that's not even half of it. Being healthy takes work yo!
The good news is that the changes I've made have started to work! It feels like nothing short of a miracle. After almost 2 years of constant debilitating migraines, I've finally started to heal. Am I 100%? NO. But the important thing is that I'm making progress.
Constant mantra these days: progress not perfection. This phrase has saved my sanity more times than I can count.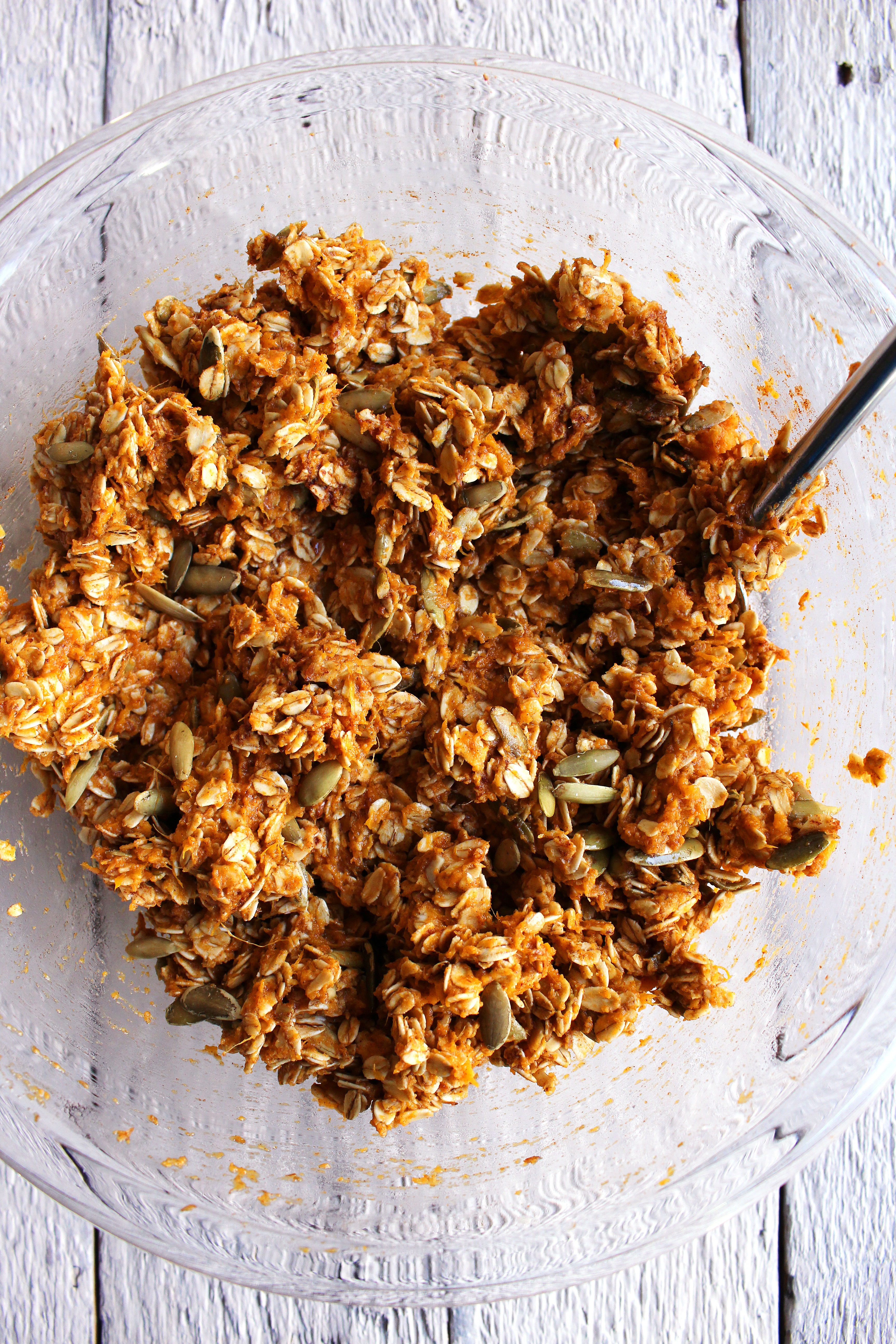 Speaking of healing, that's where this granola comes in. Part of my "treatment" or what i've been doing to heal has largely been my diet. Buttt before we talk about all the things I can't eat, let's talk about the things that I CAN.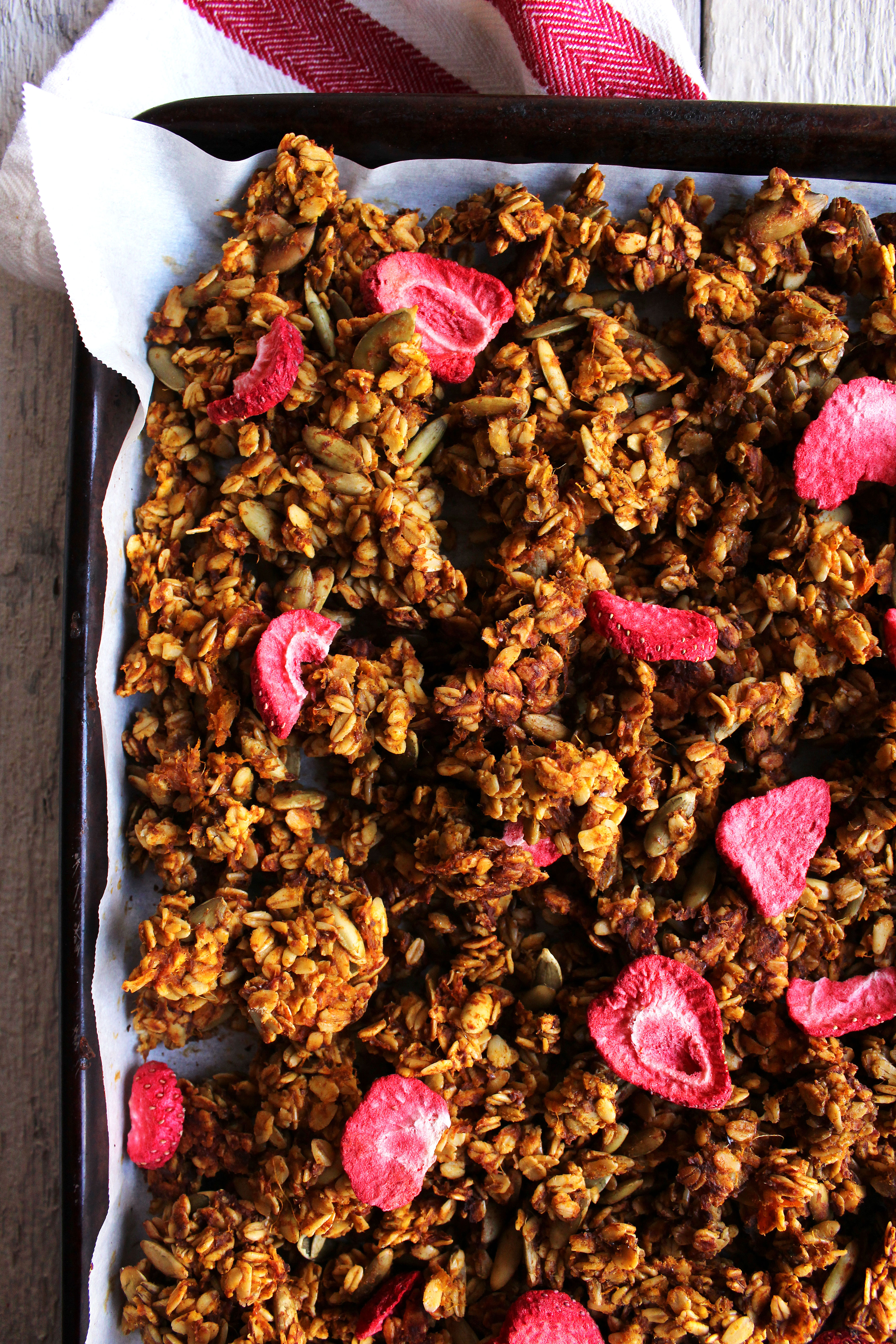 Like this granola! Here's what makes this granola so amazing:
Zero added sugar

Rich in healthy fats from olive oil (but you can sub coconut oil)

Sweet potatoes = vitamin A, C, B, potassium, and fiber!

Rich in omega-3's if you add the pepitas and/or flax meal/seeds

Vegan AND gluten free!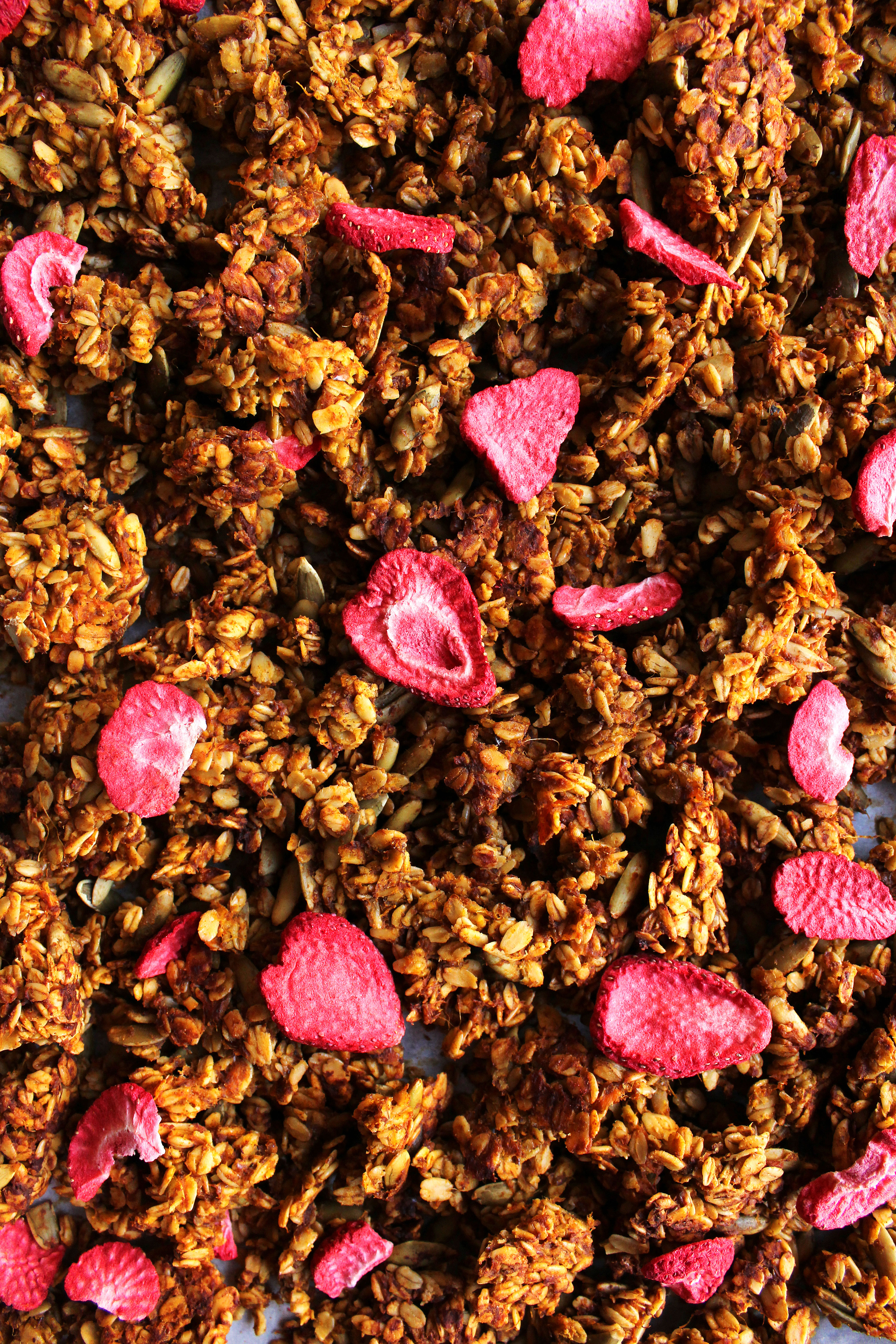 Plus it couldn't be more simple! It's pretty much a 1 bowl wonder where you add sweet potatoes + spices & vanilla + olive oil + oats + flax meal/seeds + pepitas. Easy peasy guys.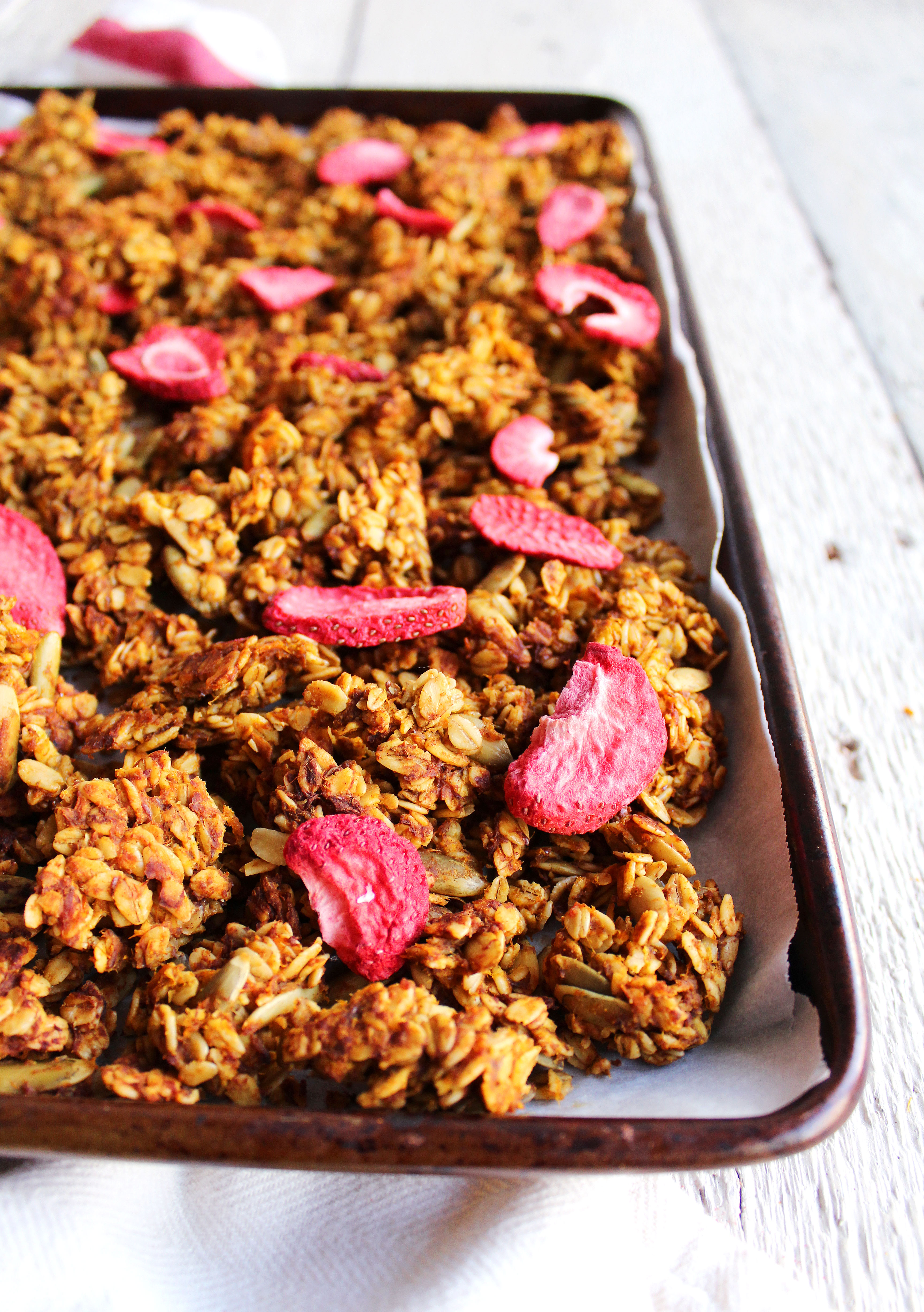 One huge change I've made is nixing any added sugar. I KNOW. Pretty much the most depressing thing ever. Not to worry though! This granola is the first of many recipes that I've been scheming ways to nix sugar from. Totally not the end of the world like I thought! Thank heavens.
NOTE: If you're a person who likes a more traditional granola that's pretty sweet, I would HIGHLY suggest adding ¼-½ cup honey or agave when you add in the spices and vanilla. The sweet potato adds some sugar, but it's very minimal.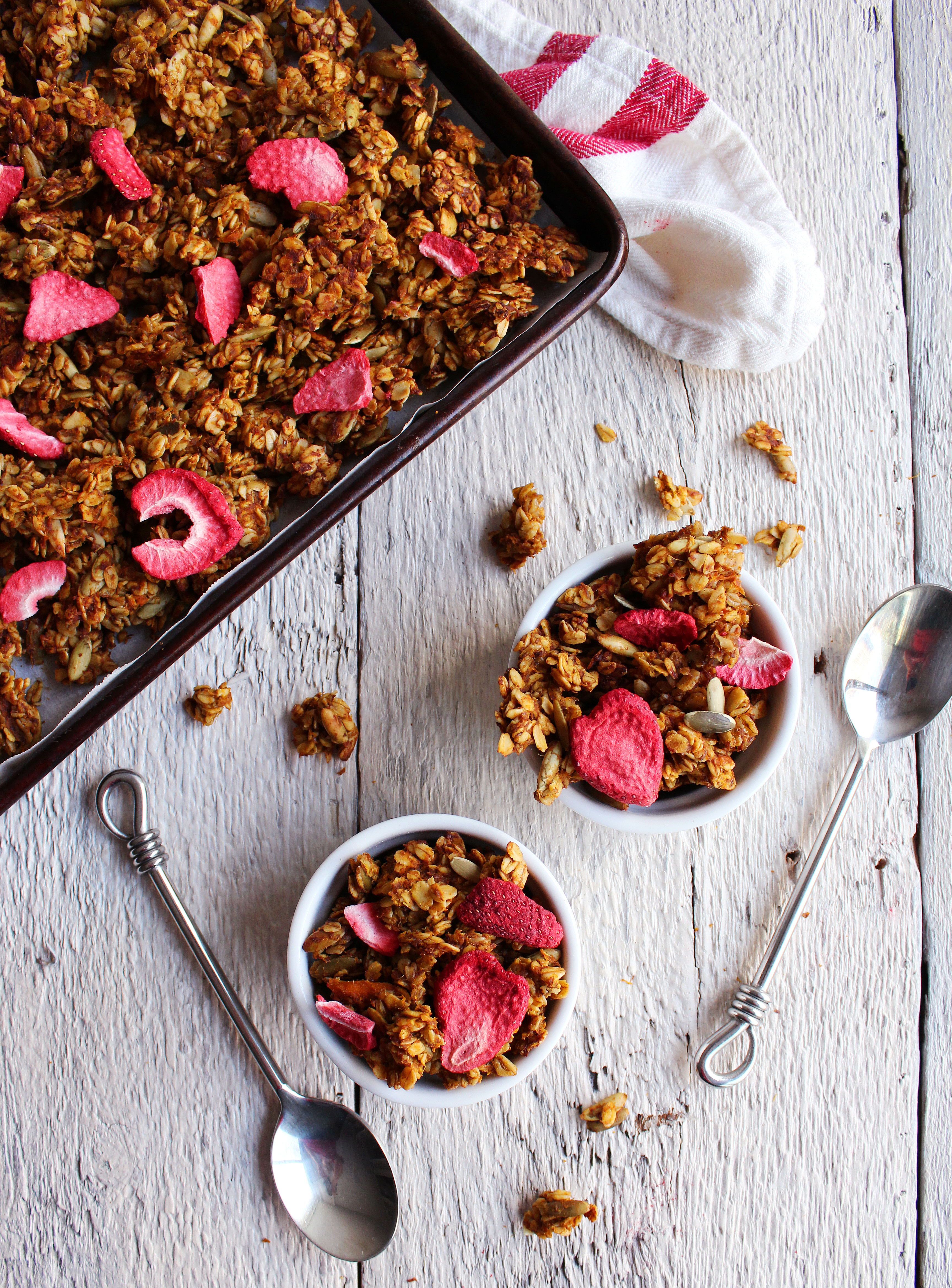 This granola makes a killer breakfast (on top of yogurt, oatmeal, smoothies) or an even better snack! I've been chowing this down for a midday snack for the past month and I'm still not tired of it. Total keeper in my book.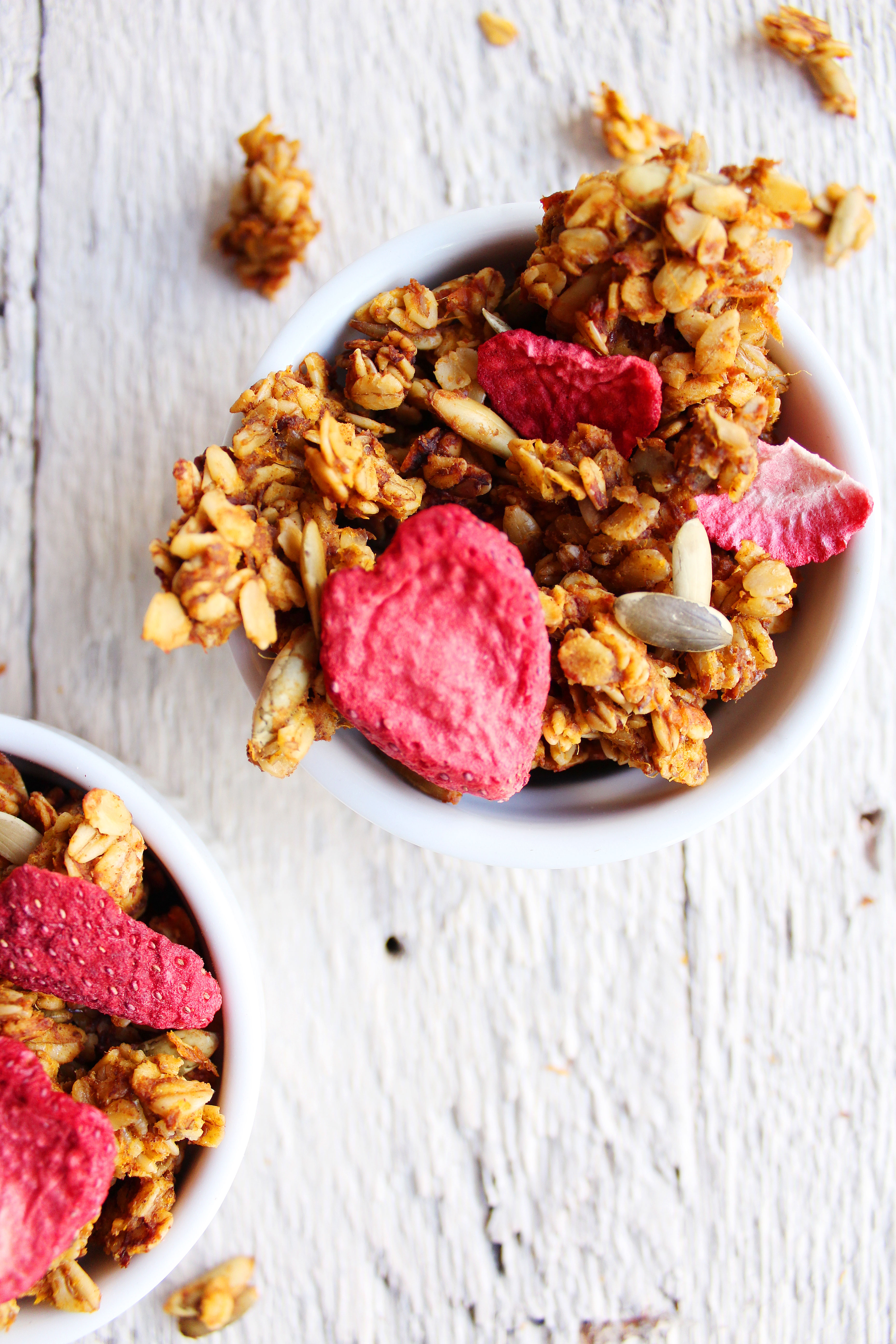 If you try this recipe, let me know! Leave a comment, and be sure to take a picture and tag it #peachandthecobbler on Instagram so I can see how it went!
Enjoy!
Love,
Peach
**p.s. for any fellow migraine sufferers who want to know more about the changes I've been making, please either comment here or send me an email! I am more than happy to share what I have learned!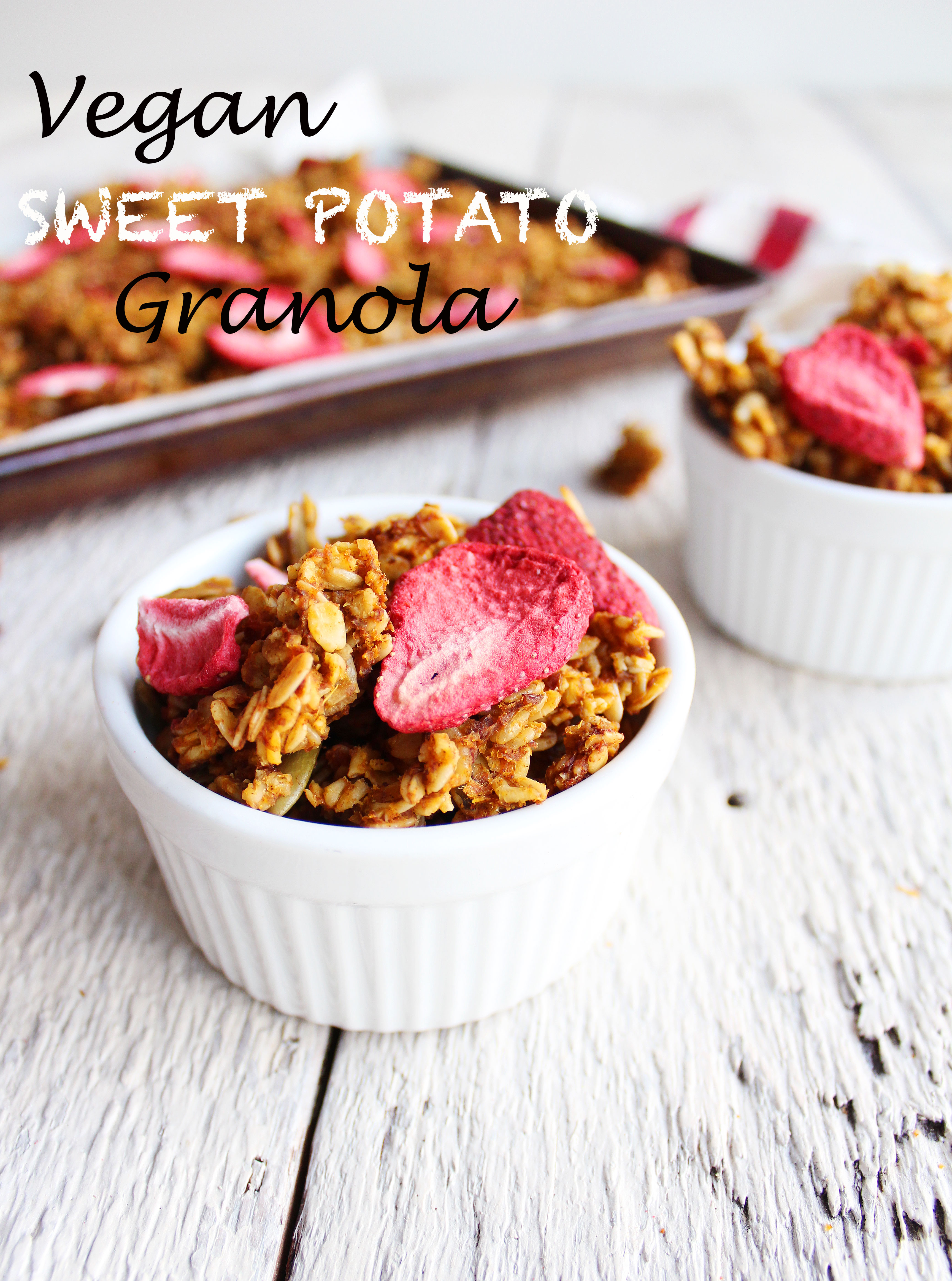 Vegan Sweet Potato Granola
No sugar added Vegan Sweet Potato Granola! Perfect as a topping for yogurt, smoothies, or ice cream! Great as a take-along snack as well.
Author:
Peach and the Cobbler
Recipe type:
Breakfast, Snack
Ingredients
3 cups gluten free rolled oats
1 large sweet potato
¾ cup pepitas
Optional: ¼ cup flaxseed meal, or 2 tablespoons flax seeds
½ cup good quality olive oil (or sub coconut oil)
¼ teaspoon sea salt
1 teaspoon pure vanilla extract
1 tablespoon cinnamon
1 teaspoon ginger
½ teaspoon nutmeg
Optional: ¼-1/2 cup honey or agave
Optional add-ins: ½ cup dried fruit (I like freeze dried strawberries! Trader Joe's is my fav)
Instructions
Preheat oven to 375 degrees.
Wash 2 small sweet potatoes (or 1 large) and then prick each with a fork or knife a few times. Line a baking sheet with parchment paper and roast at 375 degrees for about 1 hour or until a knife easily goes all the way through. Set aside to cool.
Turn oven temp down to 300 degrees.
Once cool enough to handle, peel sweet potatoes and add to a large mixing bowl. Mash the sweet potatoes until there are no chunks. Add ½ cup good quality olive oil, ¼ teaspoon sea salt, 1 teaspoon vanilla extract, 1 tablespoon cinnamon, 1 teaspoon ginger, and ½ teaspoon nutmeg. If using, add ¼-1/2 cup honey or agave (adjust based on how sweet you want it). Mix until combined.
Next, add 3 cups gluten free rolled oats and ½ cup of pepitas on top of the sweet potato mixture. If adding flax meal or seeds, add them now as well. Mix thoroughly.
Line a baking sheet with parchment paper. Pour granola and distribute evenly.
Bake at 300 degrees for ~1 hour 15 minutes, or until golden brown and fragrant.
Let cool at least 20 minutes.
Enjoy!
Notes
*If you want a more traditional sweetened granola, add in ¼-½ cup honey or agave when you add in the spices and vanilla.
Tip: DON'T stir - this will allow it to clump better!
*If you like a more chewy granola, bake for ~1 hr. For a crunchier granola, bake closer to the full time of 1 hour 15 minutes. Just be sure to check that it isn't getting too done around the edges. Stir and redistribute if so.
*Leftovers can be stored in an airtight container up to a week, longer if kept in the freezer.
*Great for topping on yogurt, oatmeal, smoothies or ice cream!